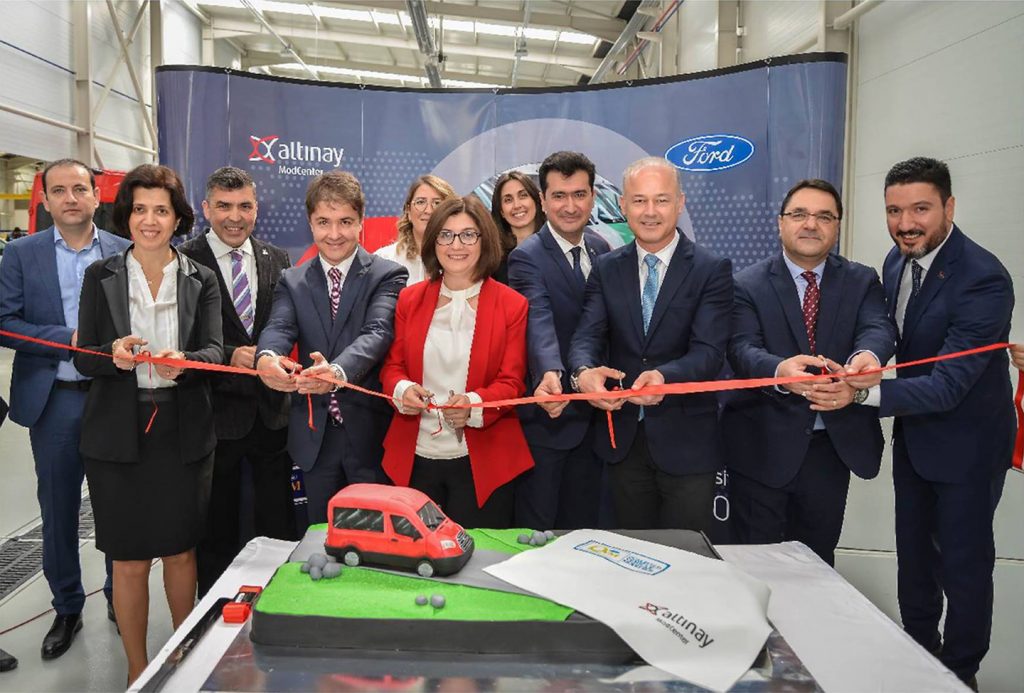 Altınay ModCenter receives QVM certificate from Ford Otosan
The Altinay ModCenter has received a Ford Qualified Vehicle Modifier accreditation. The QVM process ensures that Altinay ModCenter operates to the same exacting standards as Ford, such as in engineering, the manufacturing process, quality control, and with full adherence to Ford Motor Company guidelines.
Altinay ModCenter, specializing in Ford Transit vehicle personalization, has delivered year on year growth since 2012. To accommodate the increase in volumes Altinay ModCenter has expanded its Gölcük manufacturing facility. The new expanded facility begins operations simultaneously with achieving its Ford QVM accreditation.
A certificate presentation ceremony was held in Altinay ModCenter office building. In attendance were members of Ford Otosan (FO) and Altinay Technologies.
Pictured are FO Assistant General Manager Güven Öztürk, FO MP / L Manager Emel Abacı Adalıoğlu, FO Purchasing Manager Duygu Özçakır Bülbül, FO Special Vehicles Engineering Manager Altuğ Güney, AT  Chairman Hakan Altınay and AT General Manager Emin İlkmen all took part in ceremony. Following the cutting of the QVM themed cake, the group went on tour of the expanded production facility .