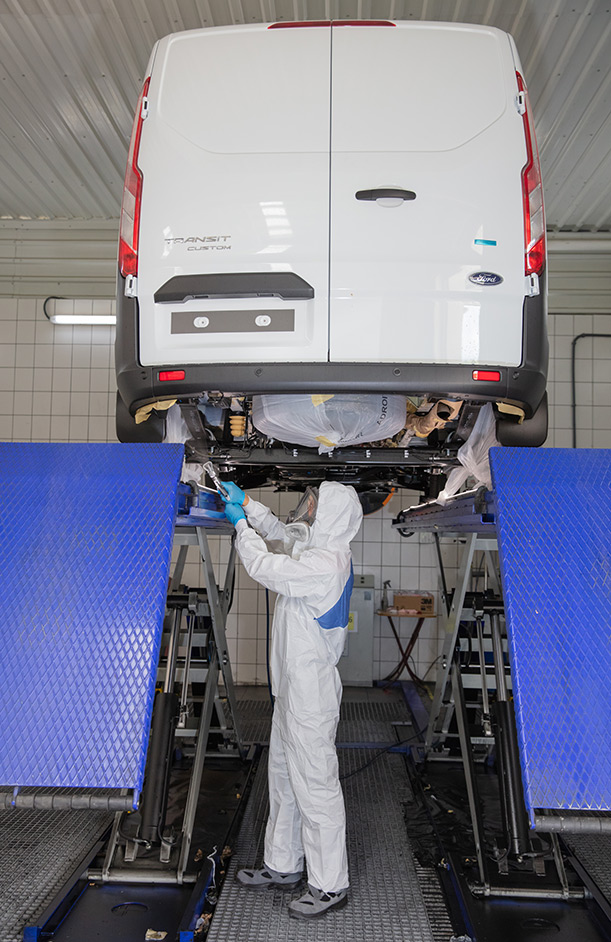 Underbody coating option is launched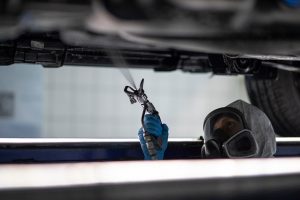 A chemical material is sprayed under the car body and protects the chassis against the effects of corrosion.
A special cabin with a special warehouse for chemical materials has been build and equipped for this application only.
Production has been started at Q1-2017, today up to 20 Ford Transit vehicles are undercoated daily at the ModCenter.
Annual production capacity is more than 5000 units.