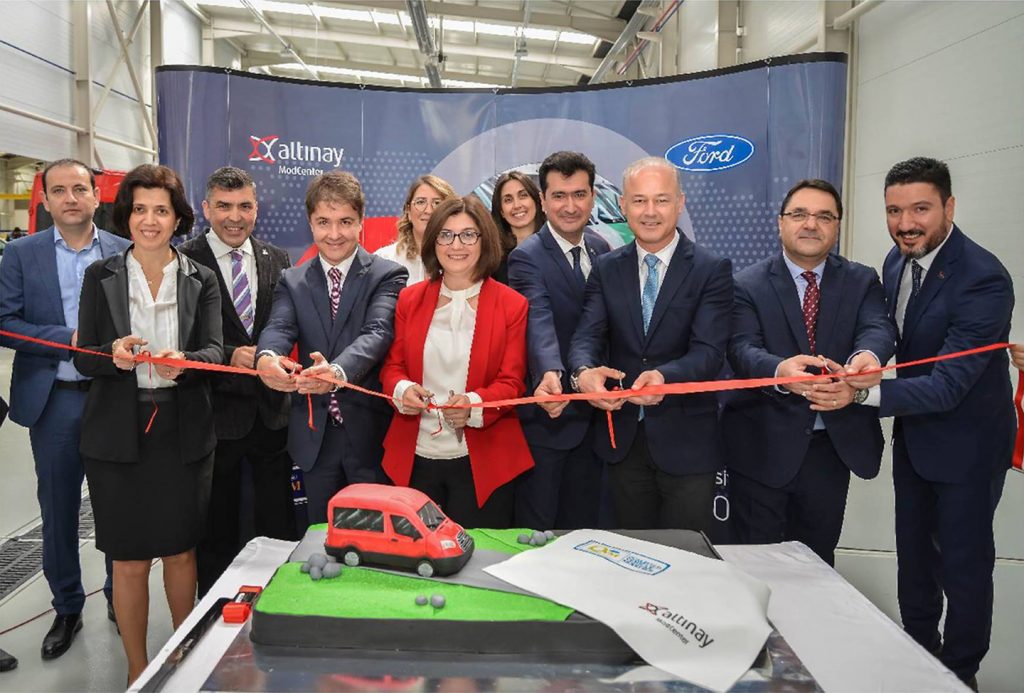 Altınay ModCenter receives QVM certificate from Ford Otosan
Ford QVM Certificate Presenting Ceremony and Extended Building Opening
Altınay ModCenter realizes its targets set in 2018.
Since Ford Special Vehicles (VP) target sales forecasts and subsequent production volumes increased, we needed a larger factory area, so we decided to expand our building by purchasing neighboring land. On the other hand, like Ford's other service providers in Europe, we wanted to get the QVM (Qualified Vehicle Modifier) quality certification and crown the VP business. Both of our goals were realized at about the same time and we celebrated the opening of our annex building with the QVM certificate presentation ceremony.
During the event, our valuable Ford Otosan (FO) executives and colleagues did not leave us alone. In addition to visitors from FO's Sales-Marketing, Engineering and Logistics departments, our business partners from sub-industries also attended the event.
FO Assistant General Manager Güven Öztürk, FO MP / L Manager Emel Abacı Adalıoğlu, FO Purchasing Manager Duygu Özçakır Bülbül, FO Special Vehicles Engineering Manager Altuğ Güney, Altınay Chairman Hakan Altınay and General Manager Emin İlkmen have participated the QVM ceremony. Following the cutting of the QVM themed cake, a short tour of the production facility was made.
Ford Transit vehicles equipped with the latest VP options were also presented to the visitors.