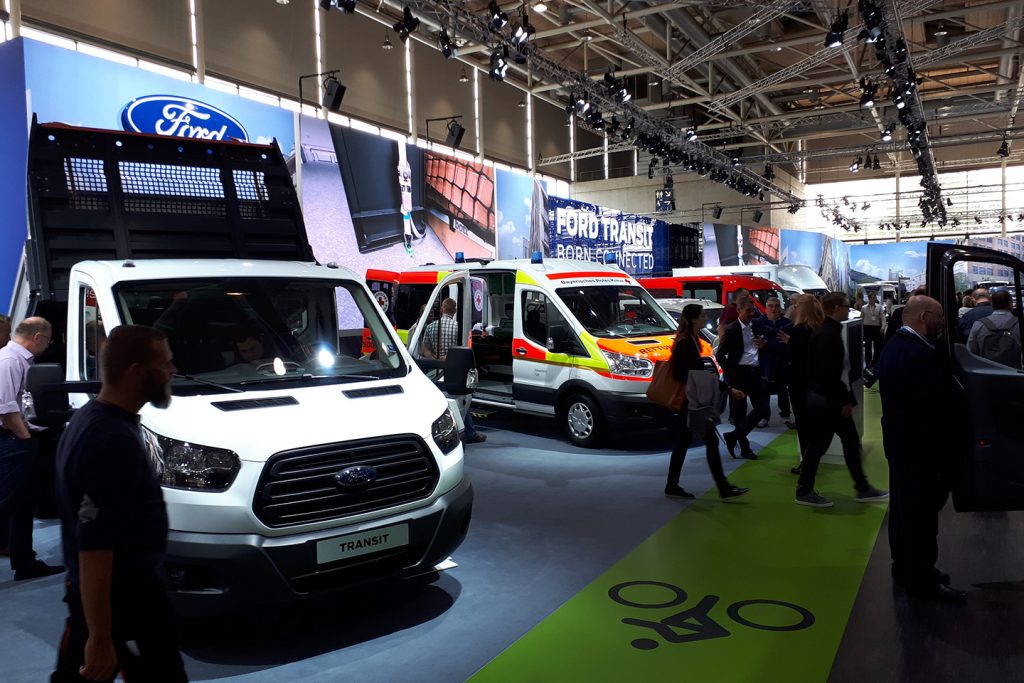 IAA Commercial Vehicles Fair 2018
We visited the IAA (Internationale Automobil Ausstellung), which is held every two years in Hannover, Germany. Both Altınay Modification Center and Altınay Electromobility companies exhibited their products at different company stands.
FORD Commercial Vehicles
This year at the Ford Commercial Vehicles booth, the vehicles featured for Transit were PHEV, Luton Van, Disabled Accessed Vehicle, Last Mile Delivery and VP variants. The V363 EDV (Express Delivery Van) and the V362 Sport Van vehicles, which will be newly introduced to the German market in the VP product range, were modified for the expo at Altınay ModCenter.
EDV option was introduced to European customers as of September. Ford Marketing and SVE (Germany) expect the numbers to rise rapidly and be competitive with SVO's (UK) similar Terberg option. First impressions at the fair were very positive.
Tags: