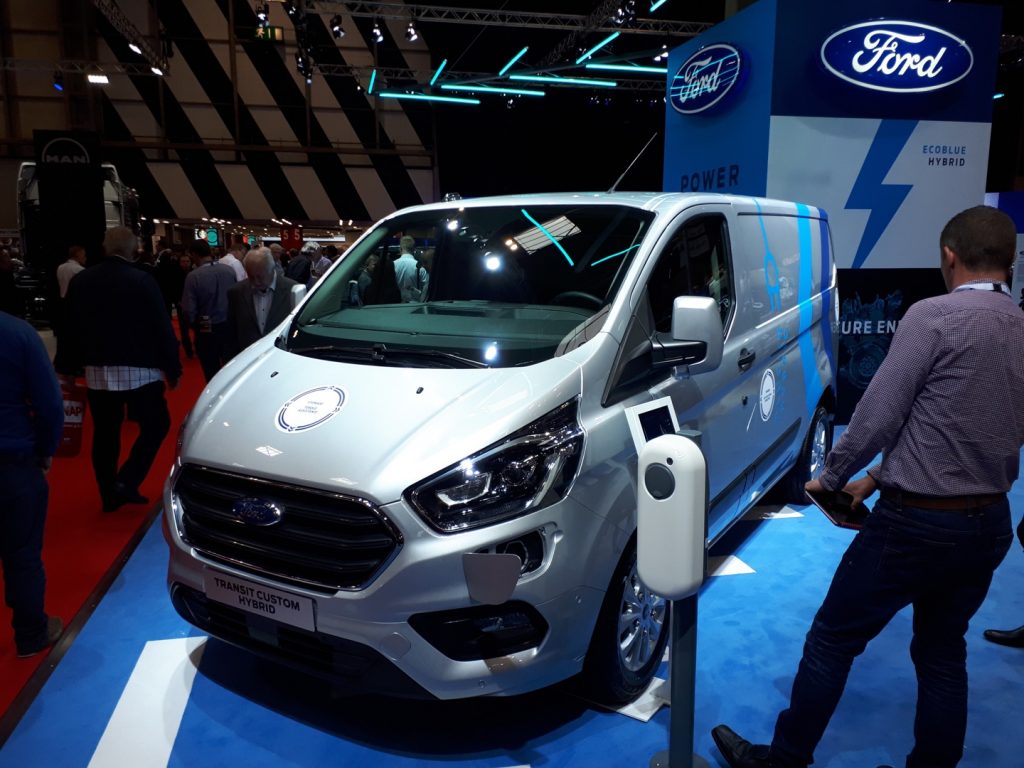 BIRMINGHAM CV SHOW 2019 – Commercial Vehicles Fair
CV Show is the largest and most comprehensive road transport and commercial vehicle event in the UK, offering truck and van vehicle operators a wide range of advanced superstructures, vehicle components and auto accessories. Thanks to its central location in NEC Birmingham, CV Show attracts nearly 21,000 business visitors each year, making it a common meeting place for operators and a good showcase for suppliers to offer their products and services.
FORD Commercial Vehicles
The most prominent vehicle concepts at the Ford Commercial Vehicles booth this year were electric vehicle platforms. V362 and V363 (MCA) Transit electric models presented under the slogan "Power Up" were released in the UK market. 185PS (415Nm of torque) 2.0lt engine option Euro 6.2 standard and mHEV option is also available (mild Hybrid Electric Vehicle: Fuel economy and environmentally friendly engine).
The MCA looks very comfortable, with the addition of overhead shelfs, the new Transit, which has become a luxurious staff service, also attracts attention with the factory "Automatic Sliding Door" option. This feature was first presented to the European customer at the IAA (2018) Hannover fair.
Other optional features include the Blind Spot Warning System, Cross Traffic Alert (warns of other lane changing and reversing vehicles), Active Parking Assist, Intelligent Adaptive Cruise Control, Illuminated Rear View Camera, Wide Angle Front View Camera, FordPass Connect ( Mobile connection via FordPass app).
The V362 Sport Series (Van and Cargo) and Roof Rack options, which were exhibited within the scope of VP product range, were also selected among the optional vehicles prepared in Altınay ModCenter.
Active Park Assist: Ford Transit's ability to park on its own was introduced to visitors with a real demo and attracted a lot of attention.
We can say that the Ford Ranger is now finding more space in the Ford stand and CV Show.